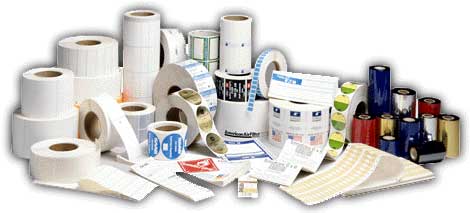 Labels and ribbons are not all the same!
Too often not enough attention is put into ensuring that the labels and ribbons are matched to provide you with the best print quality and durability. Choose the right supplies that are matched to your application and equipment for the best performance, quality and durability. We can help you accomplish this.
We offer all stock label sizes and materials in Thermal Transfer and Direct Thermal at competitive prices. Custom orders can also be placed for hard to find sizes and requirements. We are also your source for color labels and pre-printed labels.
Need 4"x 6" Honda approved labels? AIAG labels? UDI or UID labels? We're your supplier! Contact us for more details.
We can provide ribbons for any of your thermal transfer needs. Whether it's high resin or wax, flat or near edge, we can help you determine which ribbon is best for you and all your applications.